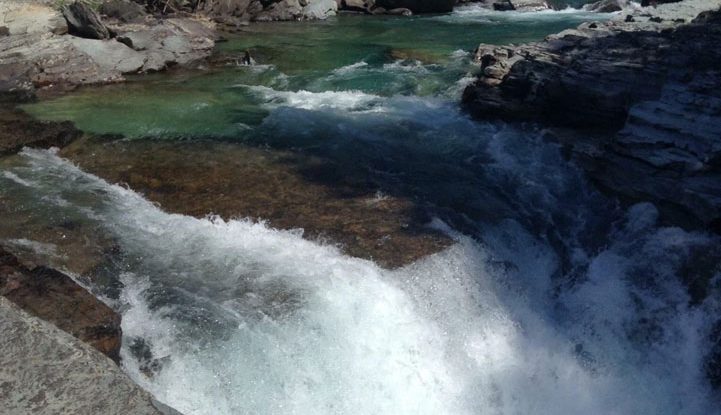 Iconic family trips to Glacier . . .
My favorite family trip is a visit to Glacier National Park, when we usually try to squeeze in something exciting like river-rafting. This is one of those activities that I love, and Glacier is a great place for it. Pretty much all the guides I've run into have really enjoyed their work (being a rafting guide is the kind of thing you pretty much have to do because you love it, it's not for the fame and fortune, that's for sure) and it shows; just make sure to do what they say!
If you've got kids with you, check out the Maze just down the street.  It's walking distance if you're in decent shape, and a few minutes' drive if you're not.  For the younger set it's a lot of fun to try to find your way through the wooden walls.  They also have go-carts, which you have to be a certain height to drive, and bumper boats, which are a lot of fun no matter how old you are, especially when it's ninety-some degrees. Everyone got very wet and had a good time.
The scenery, of course, is always a good reason to visit Montana.  There's another reason: HUCKLEBERRIES.  Not too far from the motel is the Huckleberry Patch, which has the most amazing coffee, syrup, jams and other huckleberry-derived things you could ever hope for.  Breakfast is cheap, and they have huckleberry waffles (what a surprise)…grab that, and some coffee, and some huckleberry sodas for later! Then you'll be set for whatever else you do for the day.
Good travels
Krista
Read More